A very short summary of the very long history of natural gas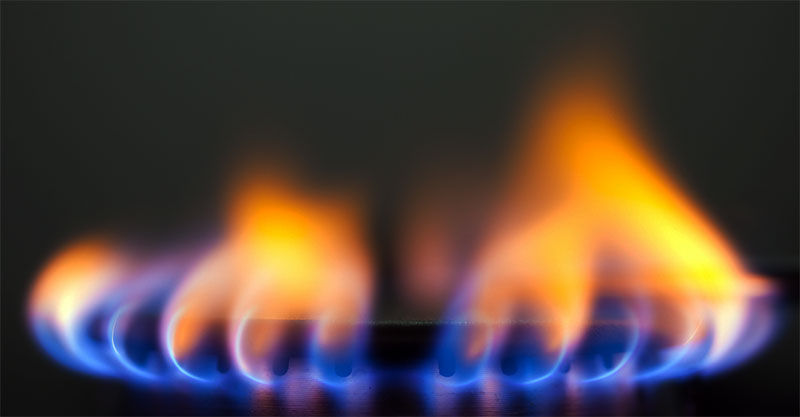 Natural gas – even from coal seams – isn't new. In fact, it is very, very old.
Natural gas formed over millions of years ago from decaying plant and animal matter. As plant and animals died, their remains mixed and layered with water, sand, and mud. As the mud and sand formed into rock, it trapped the decayed matter underground where the heat and pressure changed it within the rock into gas. The rock holding the gas underground differed – sometimes coal, but also sandstone or shale.
Mainly composed of methane, natural gas is colourless, odourless and shapeless. At room temperature, methane is a gas less dense than air. Methane is not toxic when inhaled, but it is, however, combustible. In fact, when burned, it gives off a great deal of energy. This is why its capture is so important to human history and progress.
A very long time ago, around 600 B.C., the Chinese discovered that gas could be captured and burned to heat water. By 100 A.D. homes in the Middle East were using gas as a source of fuel. The dependence on gas has been ever-increasing in Europe over the centuries. Early French missionaries recorded that Native Americans in what is now New York state, ignited gases in the shallows of Lake Erie and in the streams flowing into the lake.  Neat trick, eh?
In the late 1800s, gas lit up streetlamps in Australia. Australia has abundant reserves of this important fuel. Now, natural gas is used in so many ways that it would be difficult to capture all its uses in one list but one thing is clear: it is a vital component of the nation's energy supply, and to Australia's prosperity.
---
The following letter will be sent to people who seek to represent you in Federal Parliament.
---
Dear [title] [surname],

Australia is blessed with abundant, affordable, reliable, and safely accessible natural gas reserves.

I want you, as my federal parliamentary representative, to support the Australian natural gas industry's development so that it may put downward pressure on energy prices and bring on the next wave of Australia's prosperity.

The oil and gas industry is currently spending close to $200 billion on new projects that have so far generated 100,000 jobs across the Australian economy; which will see the industry's tax contribution rise to almost $13 billion per annum by 2020; and which will underpin the Australian economy for decades to come. We need to also support the next wave of projects that are today under consideration.

I am sending you this because I want to see action on creating more Australian industry and jobs.

We can't take our prosperity for granted.


Sincerely,

Name
Suburb, postcode