Anti-development activists' predictable claims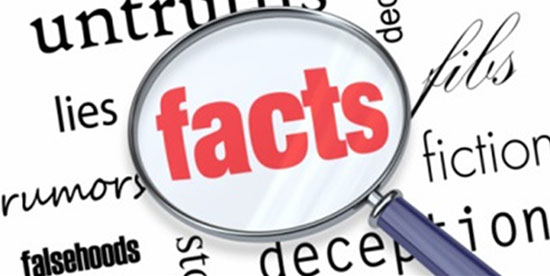 Letter to the editor, Centralian Advocate (20 June)
It's no surprise to see The Australia Institute sees no benefit in developing the NT's natural resources (Centralian Advocate, Letters, 16/6). After all, it has also claimed there were no benefits from the North West Shelf and Snowy Hydro projects.
Anti-development groups such as TAI will always argue there are reasons to do nothing.
But the truth is the safe and sustainable development of the NT's onshore gas resources has the potential to deliver real economic benefits.
Deloitte Access Economics has found that developing onshore gas could increase NT government revenues by almost $1 billion by 2040 and create up to 6300 jobs.
Many of these jobs will go to local businesses, especially in regional areas. This is consistent with the contribution the onshore oil and gas industry has already made in South Australia and in Queensland.
The NT fracking inquiry recently commissioned its own economic modelling to evaluate the impact of new gas development. The gas industry respects this process and expects it will deliver an independent and credible analysis.
TAI's work cannot be described in those terms.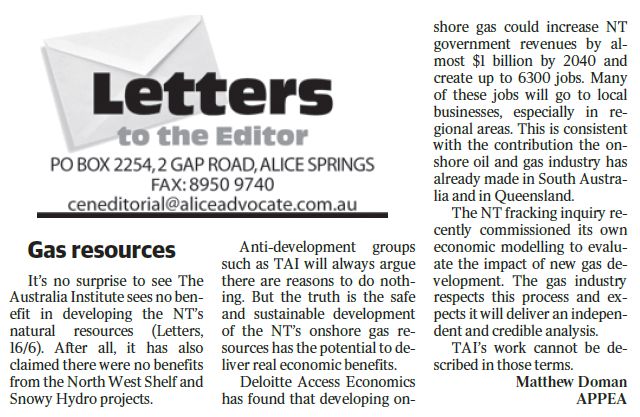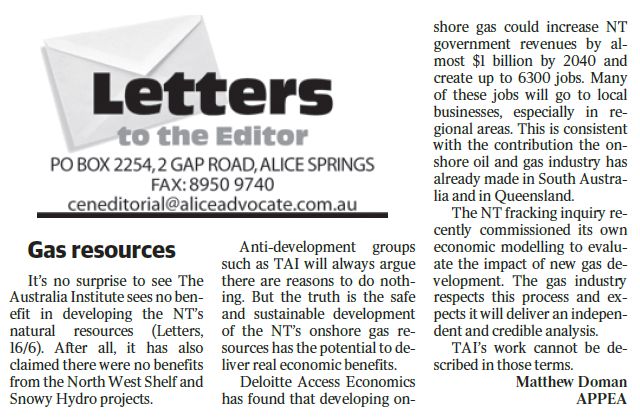 ---
The following letter will be sent to people who seek to represent you in Federal Parliament.
---
Dear [title] [surname],

Australia is blessed with abundant, affordable, reliable, and safely accessible natural gas reserves.

I want you, as my federal parliamentary representative, to support the Australian natural gas industry's development so that it may put downward pressure on energy prices and bring on the next wave of Australia's prosperity.

The oil and gas industry is currently spending close to $200 billion on new projects that have so far generated 100,000 jobs across the Australian economy; which will see the industry's tax contribution rise to almost $13 billion per annum by 2020; and which will underpin the Australian economy for decades to come. We need to also support the next wave of projects that are today under consideration.

I am sending you this because I want to see action on creating more Australian industry and jobs.

We can't take our prosperity for granted.


Sincerely,

Name
Suburb, postcode