Economic growth welcomed in Northern NSW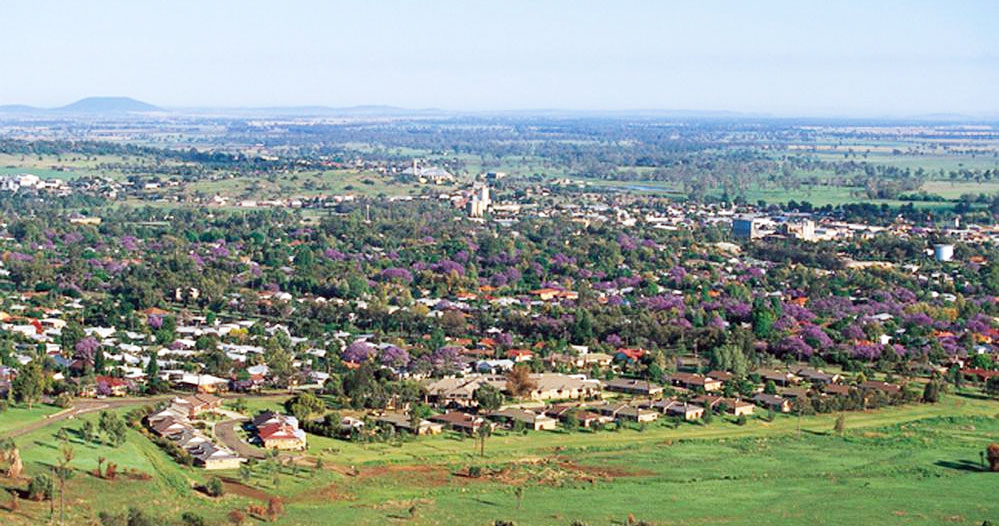 While opponents work to disrupt natural gas projects in the Pilliga scrub of northern NSW, many locals welcome the resource boom and the significant opportunities it has brought businessand farmers in the region.
Deputy Mayor Gae Swain recently told the ABC that Gunnedah had changed dramatically in the past 20 years thanks to the arrival of the resource industry.
With a population of 8,000, Gunnedah lies at the centre of a productive agricultural area, established coal mines and a burgeoning natural gas industry.
"In the mid-90's it was awful… it was a dying community," she said, "What's changed is that the "resource boom" has finally hit Gunnedah and the opportunities are coming, the businesses are coming, the young people are coming, the families are coming".
According to Swain, whose family has farmed in the district for generations, future growth will rely on the continued co-existence of local coal, gas and agricultural industries.
"I don't think Gunnedah has got a future unless we can coexist and I don't think Australia has a future unless we can coexist".
According to Santos, the company operating in the Pillaga area, local resources alone could supply a quarter of NSW's gas needs.
---
The following letter will be sent to people who seek to represent you in Federal Parliament.
---
Dear [title] [surname],

Australia is blessed with abundant, affordable, reliable, and safely accessible natural gas reserves.

I want you, as my federal parliamentary representative, to support the Australian natural gas industry's development so that it may put downward pressure on energy prices and bring on the next wave of Australia's prosperity.

The oil and gas industry is currently spending close to $200 billion on new projects that have so far generated 100,000 jobs across the Australian economy; which will see the industry's tax contribution rise to almost $13 billion per annum by 2020; and which will underpin the Australian economy for decades to come. We need to also support the next wave of projects that are today under consideration.

I am sending you this because I want to see action on creating more Australian industry and jobs.

We can't take our prosperity for granted.


Sincerely,

Name
Suburb, postcode