Get fracking to curb emssions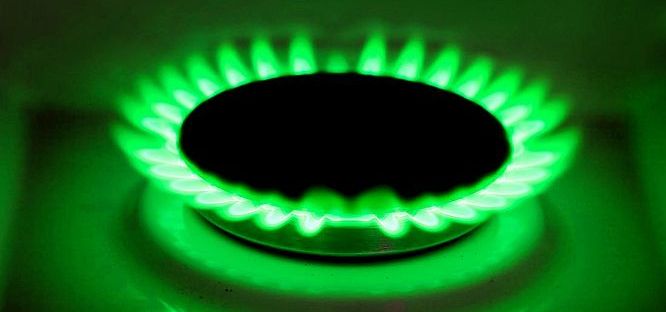 Fracking is delivering big emission reductions in the US and can do the same in Australia.
US energy-related carbon dioxide emissions continue to decline thanks to increasing use of cleaner-burning natural gas.
A report in October 2017 by the US Energy Information Administration (EIA) confirmed the growing switch from coal to gas-fired electricity was the biggest contributor to a 1.7% fall in US energy-related emissions in 2016.
The report found that while electricity generation grew by about 1% between 2005 and 2016, related carbon emissions fell by 24 %. More than 63% of that reduction is due to the shift to natural gas.
The US has embraced natural gas and is reaping the rewards – abundant energy and lower greenhouse gas emissions.
Gas development should be at the core of any climate change response.
Ambitious 50% renewables targets can only be achieved with gas-fired back-up.
Widespread use of renewables requires reliable baseload power to fall back on.
Natural gas can be quickly switched on and off to partner with intermittent wind and solar power. So gas has a key role in enabling the greater integration of renewables.
Many commentators fail to recognise that ambitious renewables targets require more use of natural gas.
The Climate Change Authority has suggested that Australia's use of gas-fired generation will need to double or triple to meet the Federal Government's 2030 target.
Gas‑fired electricity generation is the key technology that combines reliability and rapid ramp-up to complement intermittent renewable energy.
Using more natural gas in power generation and resource processing would allow Australia to meet its growing energy needs while also reducing emissions.
---
The following letter will be sent to people who seek to represent you in Federal Parliament.
---
Dear [title] [surname],

Australia is blessed with abundant, affordable, reliable, and safely accessible natural gas reserves.

I want you, as my federal parliamentary representative, to support the Australian natural gas industry's development so that it may put downward pressure on energy prices and bring on the next wave of Australia's prosperity.

The oil and gas industry is currently spending close to $200 billion on new projects that have so far generated 100,000 jobs across the Australian economy; which will see the industry's tax contribution rise to almost $13 billion per annum by 2020; and which will underpin the Australian economy for decades to come. We need to also support the next wave of projects that are today under consideration.

I am sending you this because I want to see action on creating more Australian industry and jobs.

We can't take our prosperity for granted.


Sincerely,

Name
Suburb, postcode