GLNG to supply gas to domestic market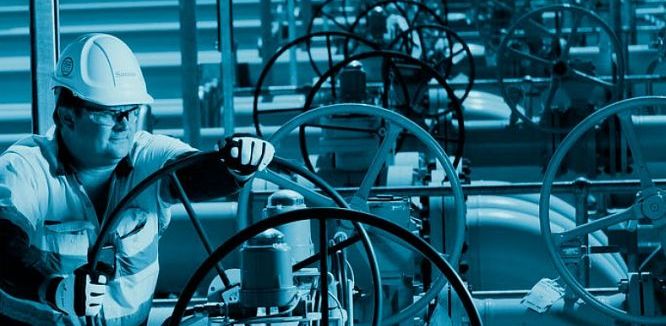 Santos has announced that the Gladstone LNG project will supply 30 petajoules of gas, which would otherwise have been exported as LNG, to the east coast domestic market over 2018 and 2019.
APPEA Chief Exective Dr Malcolm Roberts said this deal was just the latest in a series of announcements that prove the market is working.
"While the supply-demand balance is tight, a string of new contracts confirm that gas producers are delivering," Dr Roberts said.
"Today's announcement is the latest initiative from Santos and its GLNG partners to lift domestic supply.
"Last week, Santos announced a three-year swap arrangement to boost supply to southern markets. Four weeks ago, Santos and its GLNG partners announced that they will supply the gas to return the Pelican Point power station to full service.
"Other producers are also supplying more gas to the market. In Queensland, for example, the Swanbank E power station is being returned to service with gas supplied by Shell Australia.
"Over the last five years, the industry has tripled gas production on the east coast.
"Before the massive investment driven by the three east coast LNG projects, customers were facing the prospect of importing gas from PNG.
"Now, thanks to the LNG investment, CSG has been developed into an essential source of energy for the domestic market, meeting more than 40 per cent of local demand.
"The industry will continue to develop new resources and write new domestic supply contracts. It will continue to work with the Queensland and South Australian governments to expand supply to the market.
"If the NSW and Victorian governments are genuinely concerned by rising gas prices, they should stop playing politics and lift their bans and restrictions on developing local gas supply."
Dr Roberts said these new contracts show that the market can solve the tight conditions in the east coast gas market, especially if supported by policies that reduce the costs and risks of developing new supply.
---
The following letter will be sent to people who seek to represent you in Federal Parliament.
---
Dear [title] [surname],

Australia is blessed with abundant, affordable, reliable, and safely accessible natural gas reserves.

I want you, as my federal parliamentary representative, to support the Australian natural gas industry's development so that it may put downward pressure on energy prices and bring on the next wave of Australia's prosperity.

The oil and gas industry is currently spending close to $200 billion on new projects that have so far generated 100,000 jobs across the Australian economy; which will see the industry's tax contribution rise to almost $13 billion per annum by 2020; and which will underpin the Australian economy for decades to come. We need to also support the next wave of projects that are today under consideration.

I am sending you this because I want to see action on creating more Australian industry and jobs.

We can't take our prosperity for granted.


Sincerely,

Name
Suburb, postcode