Look down to go up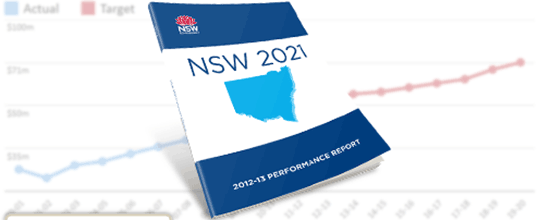 The NSW Government has an ambitious reform agenda that is set out in the strategic plan NSW 2021 – A Plan to Make NSW Number One.
A priority action of the Plan says:
" Increasing business investment by an average of 4% per year will provide the foundation for securing jobs and long-term economic activity in NSW. We will achieve this target by making NSW the first choice for local and international investors and by supporting our existing businesses to grow."
" In addition to developing our opportunities in Sydney, Western Sydney, the Hunter, the Illawarra, regional NSW will be supported to play a key role in our future economic growth."
The Plan includes specific goals to create an additional 100,000 jobs in NSW, including 40,000 in regional NSW. It also targets a 20% reduction in red tape for businesses and the community by June 2015.
Yet, the Government is adopting policies that are slowing development of an onshore gas industry in NSW.
Benefits to NSW from natural gas production include more jobs and additional payments for contractors, many in the state's disadvantaged regional areas. The natural gas industry would also provide additional government revenue to support NSW community services.
If NSW is serious about its plan to become number one, its time to get serious about natural gas.
---
The following letter will be sent to people who seek to represent you in Federal Parliament.
---
Dear [title] [surname],

Australia is blessed with abundant, affordable, reliable, and safely accessible natural gas reserves.

I want you, as my federal parliamentary representative, to support the Australian natural gas industry's development so that it may put downward pressure on energy prices and bring on the next wave of Australia's prosperity.

The oil and gas industry is currently spending close to $200 billion on new projects that have so far generated 100,000 jobs across the Australian economy; which will see the industry's tax contribution rise to almost $13 billion per annum by 2020; and which will underpin the Australian economy for decades to come. We need to also support the next wave of projects that are today under consideration.

I am sending you this because I want to see action on creating more Australian industry and jobs.

We can't take our prosperity for granted.


Sincerely,

Name
Suburb, postcode