Natural gas: the not-so-secret ingredient required for your food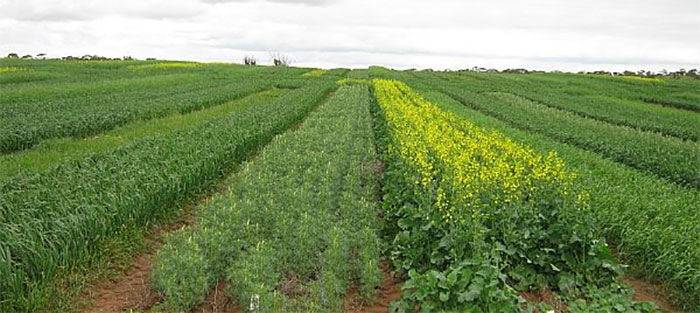 Most of the worlds' food growth indirectly relies on natural gas. Natural gas is mainly methane, or CH4, the major source of hydrogen used to make the fertiliser that increases crop output.
According to the Agronomy Journal, 30 to 50% of crop yield is attributable to commercial fertiliser nutrient inputs. Fertiliser is so important to the way food is produced, that by some estimates almost half the people on the Earth are currently fed as a result of synthetic nitrogen fertilizer use.
In the late 1800s, some were concerned that the world's population growth would outstrip food production, and that a mass starvation was inevitable. In 1918, Fritz Haber won the Nobel Prize in Chemistry for his theoretical solution to creating nitrogen, which plants need to grow. Shortly after, Carl Bosch commercialised the solution, which resulted in synthetic fertiliser. Nearly a hundred years on, we live in a world transformed by and highly dependent upon Haber–Bosch nitrogen.
Natural gas is critical to making fertiliser and access to natural gas recently drove one company to build its production facility in the U.S, where gas production is booming (read about it here).
Natural gas is abundant in Australia and can promote massive benefits to Australia's prosperity as well. Let's not let any more opportunities get away.
---
The following letter will be sent to people who seek to represent you in Federal Parliament.
---
Dear [title] [surname],

Australia is blessed with abundant, affordable, reliable, and safely accessible natural gas reserves.

I want you, as my federal parliamentary representative, to support the Australian natural gas industry's development so that it may put downward pressure on energy prices and bring on the next wave of Australia's prosperity.

The oil and gas industry is currently spending close to $200 billion on new projects that have so far generated 100,000 jobs across the Australian economy; which will see the industry's tax contribution rise to almost $13 billion per annum by 2020; and which will underpin the Australian economy for decades to come. We need to also support the next wave of projects that are today under consideration.

I am sending you this because I want to see action on creating more Australian industry and jobs.

We can't take our prosperity for granted.


Sincerely,

Name
Suburb, postcode