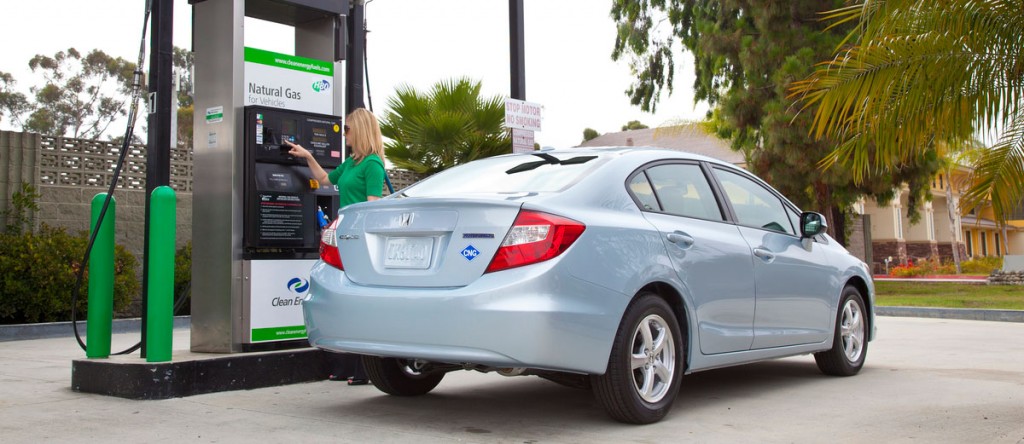 In recent years, technology has allowed vehicles to run on natural gas, either in the form of compressed natural gas or liquid petroleum gas.  These natural gas vehicles, or NGVs, are appearing everywhere, from large trucks to light commercial vehicles to city buses. Even passenger vehicles and taxis can have engines that have been modified to run on natural gas.
Australia has about 500,000 NGVs, and the number is growing. NGVs' popularity continues to grow for two very convincing reasons: better air quality and lower fuel cost.
Breathe better
In many cities, motor vehicles are the single largest source of air pollutants. Motor vehicles using traditional fuels continue to emit a significant proportion of urban pollutants. Trucks and buses produce high levels of all carbon monoxide, hydrocarbons and nitrogen oxides – the main ingredients air pollution.
Vehicle exhaust can have a direct health impact on the general public, particularly older people or those with a predisposition to lung issues. The fine particles contribute to the black smoke produced by diesel and have been linked to asthma and cancer.
Natural Gas is inherently cleaner than other fossil fuels. US Dept of Energy's Renewable Energy Laboratory, in October 2000, found that when compared to diesel, natural gas can reduce:
Tailpipe emission of CO2 by as much as 20%
Particulate matter (fine airborne particles) by as much as 95%
Oxides of nitrogen (NOX) by as much as 60%
Carbon monoxide by as much as 80%.
Replacing diesel vehicles with natural gas equivalents will reduce vehicular particulate emissions dramatically (WSU 2004; Tzeng, Lin et al. 2005). Using natural gas to improve air quality has not escaped policy makers.  For instance, Brisbane Transport has adopted the strategy of replacing their diesel bus fleet with natural gas buses. Since, 2000 only buses that run on natural gas have joined their fleet.
Natural Gas Bonus: lowering fuel costs
In addition to reducing harmful vehicle emissions, there is another incentive to running vehicles on natural gas: savings. Natural gas is the lowest cost vehicle fuel commercially available and has a more stable fuel price. Because it is available locally, it is not dependant on fluctuations of international oil prices or currency adjustments. Another advantage to encourage Australia's natural gas industry.
---