Queensland reaches another LNG milestone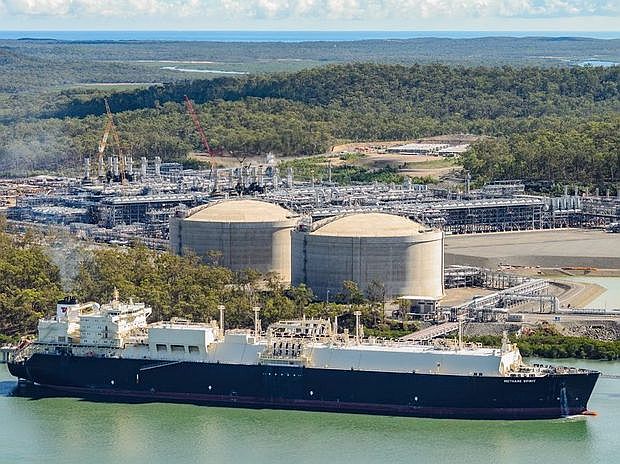 Australia Pacific LNG's first cargo of liquefied natural gas (LNG) from its second train on Curtis Island is another significant milestone for an industry that didn't exist just seven years ago.
An LNG train forms part of an LNG facility and serves to convert natural gas to a liquefied form for export.
"Australia Pacific LNG, all its employees and contractors are to be congratulated on delivering a first class world project professionally and safely," APPEA Chief Executive Dr Malcolm Roberts said.
"Six trains are now fully operational on Curtis Island off Gladstone following unprecedented investment in world-first projects that are exporting a cleaner energy source to the world.
"They form part of a bigger $200 billion investment in new LNG projects which will soon see Australia become the world's leading exporter of LNG."
LNG production from Australia Pacific LNG's first train began in December 2015 and the first LNG cargo was exported in January 2016. To date Australia Pacific LNG has loaded a total of 47 cargoes.
---
The following letter will be sent to people who seek to represent you in Federal Parliament.
---
Dear [title] [surname],

Australia is blessed with abundant, affordable, reliable, and safely accessible natural gas reserves.

I want you, as my federal parliamentary representative, to support the Australian natural gas industry's development so that it may put downward pressure on energy prices and bring on the next wave of Australia's prosperity.

The oil and gas industry is currently spending close to $200 billion on new projects that have so far generated 100,000 jobs across the Australian economy; which will see the industry's tax contribution rise to almost $13 billion per annum by 2020; and which will underpin the Australian economy for decades to come. We need to also support the next wave of projects that are today under consideration.

I am sending you this because I want to see action on creating more Australian industry and jobs.

We can't take our prosperity for granted.


Sincerely,

Name
Suburb, postcode