Tea time?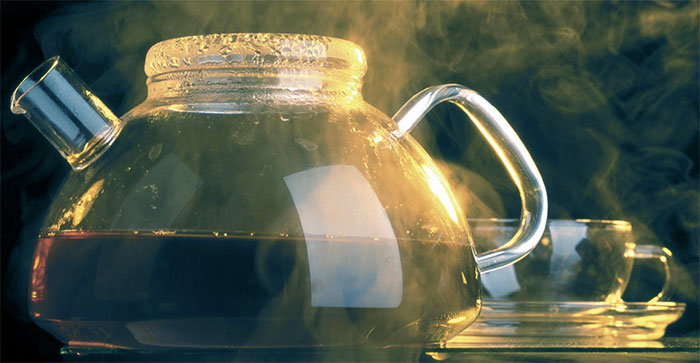 If you are like most people, you have never given a moment's thought to how natural gas gets delivered to industrial, commercial and residential customers. Before the gas arrives at your stovetop, it has navigated a supply chain of specialist operators with different regulatory environments and different, often complicated issues. Generally speaking, to get from underground to warming water, gas goes via three distinct sectors:
Production
Transmission
Distribution and retail.
Production ("Upstream")
The upstream natural gas production industry includes the exploration for and extraction of raw natural gas from petroleum reservoirs and, increasingly in Australia, coal seams. Processing facilities then turn the raw gas into pipeline quality for the domestic market or LNG for export.
Currently, NSW produces about 5% of the gas used by NSW customers. The rest of the gas used comes from other states, which brings us to…
Transmission ("Midstream")
The midstream gas transmission sector transports processed natural gas through high pressure pipelines from the processing facilities to the entry point to the distribution system ("city gate") or sometimes directly to major manufacturing or power generation customers. Australia has about 25,000 kilometres of gas transmission pipelines.
Distribution and retail ("Downstream")
The gas distribution and retail sectors are the downstream component of the gas supply industry. The gas distribution sector operates the lower pressure gas network that transports gas from city gates to homes, offices and factories. There are currently more than 80,000 kilometres of gas network pipelines in Australia.
The gas retail sector then sells the delivered gas to end use customers.
Cup of tea, anyone?
---
The following letter will be sent to people who seek to represent you in Federal Parliament.
---
Dear [title] [surname],

Australia is blessed with abundant, affordable, reliable, and safely accessible natural gas reserves.

I want you, as my federal parliamentary representative, to support the Australian natural gas industry's development so that it may put downward pressure on energy prices and bring on the next wave of Australia's prosperity.

The oil and gas industry is currently spending close to $200 billion on new projects that have so far generated 100,000 jobs across the Australian economy; which will see the industry's tax contribution rise to almost $13 billion per annum by 2020; and which will underpin the Australian economy for decades to come. We need to also support the next wave of projects that are today under consideration.

I am sending you this because I want to see action on creating more Australian industry and jobs.

We can't take our prosperity for granted.


Sincerely,

Name
Suburb, postcode