10,000+ and you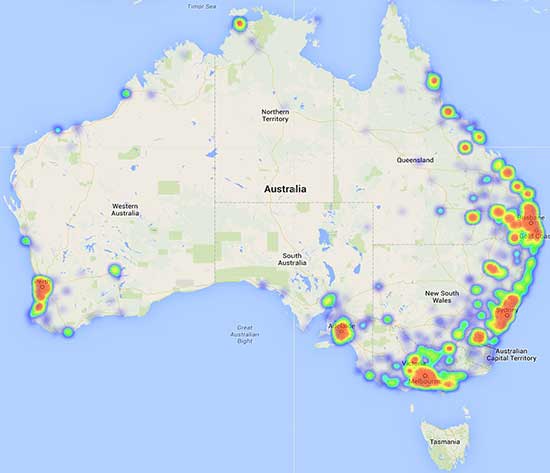 More than 10,000 Australians have sent messages to their federal representatives in support of Australian jobs and industry.
More are joining everyday from every state and territory.
The continued development of Australia's natural gas industry can deliver enormous benefit to Australian communities and Australian businesses.
Because of people like YOU, politicians are getting the message.
There is still plenty of work to do though. APPEA will continue to work hard to help build Australia's natural gas industry.
But we need people like you to help us convince other Australians just how important this industry could be for our country.
In the months to come, we're going to be working on many important issues – promoting the economic benefits of the industry, energy security for businesses and gas consumers, explaining the science behind gas operations and outlining the risks and roadblocks to a sucessful industry.
Help us by inviting your friends to show their support for Australian jobs and Australian industry.
APPEA looks forward to working with you.
---
The following letter will be sent to people who seek to represent you in Federal Parliament.
---
Dear [title] [surname],

Australia is blessed with abundant, affordable, reliable, and safely accessible natural gas reserves.

I want you, as my federal parliamentary representative, to support the Australian natural gas industry's development so that it may put downward pressure on energy prices and bring on the next wave of Australia's prosperity.

The oil and gas industry is currently spending close to $200 billion on new projects that have so far generated 100,000 jobs across the Australian economy; which will see the industry's tax contribution rise to almost $13 billion per annum by 2020; and which will underpin the Australian economy for decades to come. We need to also support the next wave of projects that are today under consideration.

I am sending you this because I want to see action on creating more Australian industry and jobs.

We can't take our prosperity for granted.


Sincerely,

Name
Suburb, postcode