Gas powering Northern Territory economy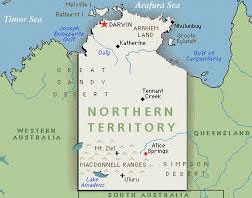 It might not be dominating the headlines like the Federal Budget, but the Northern Territory budget is another reminder of the positive impact natural gas is having on the lives of many Australians.
The budget highlights the growing importance of natural gas  to the NT, which is enjoying Australia's strongest economic growth thanks to construction activity related to INPEX's $33 billion Ichthys LNG project in Darwin.
The flow-on benefits to other sectors of the NT economy, such as retail, housing, transport and manufacturing, is boosting own-source revenue for the NT Government and contributing to significantly improved budget outcomes.
And the potential for onshore gas projects to generate economic growth and jobs has also been recognised with a new $8 million program to assess the territory's shale gas resources.
Not only could shale gas deliver jobs, economic growth and improved infrastructure in remote and regional communities, it would also provide the NT Government with a new source of revenue independent of the Commonwealth.
This is a potential game-changer for the Territory, which currently relies on Commonwealth funding for around 70 per cent of its annual budget.
It looks like gas will continue to power the Territory for years to come.
Share with your friends and colleagues.
---
The following letter will be sent to people who seek to represent you in Federal Parliament.
---
Dear [title] [surname],

Australia is blessed with abundant, affordable, reliable, and safely accessible natural gas reserves.

I want you, as my federal parliamentary representative, to support the Australian natural gas industry's development so that it may put downward pressure on energy prices and bring on the next wave of Australia's prosperity.

The oil and gas industry is currently spending close to $200 billion on new projects that have so far generated 100,000 jobs across the Australian economy; which will see the industry's tax contribution rise to almost $13 billion per annum by 2020; and which will underpin the Australian economy for decades to come. We need to also support the next wave of projects that are today under consideration.

I am sending you this because I want to see action on creating more Australian industry and jobs.

We can't take our prosperity for granted.


Sincerely,

Name
Suburb, postcode