NSW natural gas supply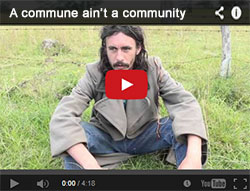 The NSW Independent Pricing and Regulatory Tribunal has made a draft decision that would see the cost of an annual household natural gas bill rise by 18 per cent from 1 July.
Meanwhile, protesters have claimed a significant victory after the NSW Government stopped a natural gas exploration operation in Bentley, northern NSW over concerns the company involved had not appropriately consulted with the community.
President of anti-gas group Lock the Gate, Drew Hutton, told protestors last week that planned natural gas production projects elsewhere in NSW will now be the next "battleground".
These protesters have behaved disgracefully, bullying the Bentley landholder who had given permission for exploration access to his land, threatening his family, and locking him out of his own property.
This article in Sydney's Daily Telegraph says it all:
Anti-gas protestors plan to drive up the cost of household gas – just because they don't like it.
Please let the NSW Minister for Investment Andrew Stoner know that you support new investment in Eastern Australia natural gas projects.
Dear Minister,

I am concerned that the NSW Government's failure to support natural gas development in this state will drive up gas prices and hurt our economy. I ask that you do what you can to help secure new supplies and put downward pressure on east coast gas prices.


Forward to five friends and ask them to join you. We need to send him this message loud and clear.
Regards,
Paul Fennelly
APPEA Chief Operating Officer, Eastern Australia
---
The following letter will be sent to people who seek to represent you in Federal Parliament.
---
Dear [title] [surname],

Australia is blessed with abundant, affordable, reliable, and safely accessible natural gas reserves.

I want you, as my federal parliamentary representative, to support the Australian natural gas industry's development so that it may put downward pressure on energy prices and bring on the next wave of Australia's prosperity.

The oil and gas industry is currently spending close to $200 billion on new projects that have so far generated 100,000 jobs across the Australian economy; which will see the industry's tax contribution rise to almost $13 billion per annum by 2020; and which will underpin the Australian economy for decades to come. We need to also support the next wave of projects that are today under consideration.

I am sending you this because I want to see action on creating more Australian industry and jobs.

We can't take our prosperity for granted.


Sincerely,

Name
Suburb, postcode